Labor Day serves as the season's endcap and Memorial Day serves as its formal start. We should always have the holiday spirit at the forefront of our minds, especially as we prepare for the forthcoming hectic season.
The three-day weekend around Labor Day, which occurs on the first Monday in September every year (FYI, this year's date is September 5), is jam-packed with backyard barbecues, baseball games, and end-of-season beach excursions.
However, the federal holiday wasn't always the carefree, perfect day we now know and adore. Many Americans are unaware of how deeply rooted in history it is and how working people's desire for fair treatment gave rise to it.
To understand more about Labor Day's history and present, read these entertaining and informative facts before you head to the beach (or anywhere else the long weekend takes you).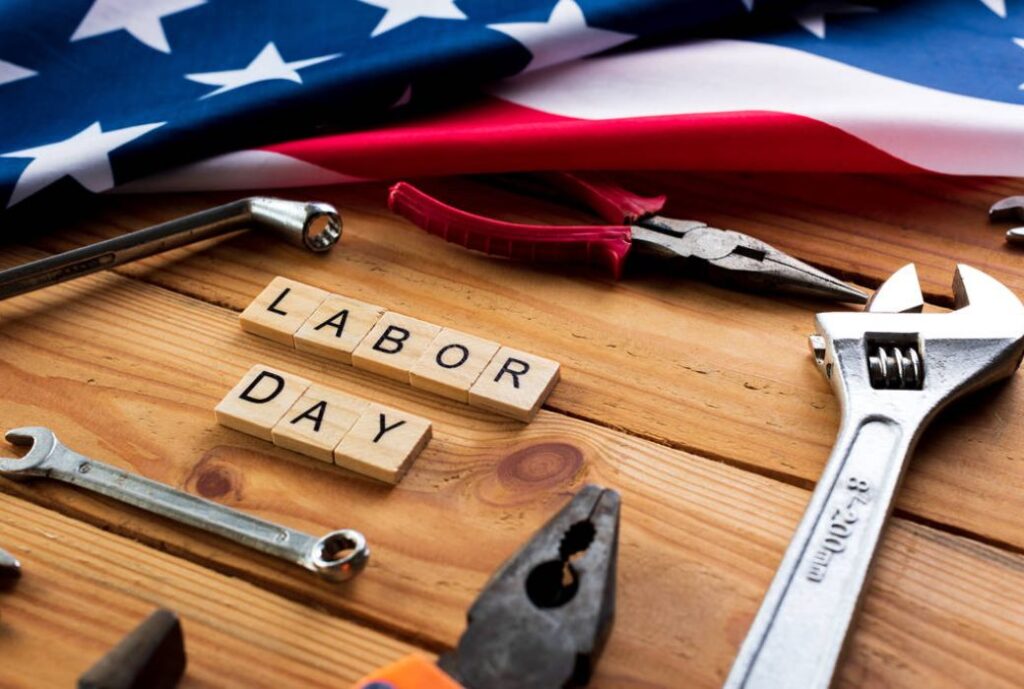 Over the Labor Day weekend, more than half of Americans are anticipated to travel.
Many people use Labor Day weekend as their final opportunity to travel before the start of the school and work year. According to a recent poll by The Vacationer, more than 53% of individuals had travel plans for Labor Day, with 14% planning to fly and 35% planning to drive.
While some choose to remain home, others use the three-day weekend as an opportunity to travel somewhere new. The top trending cities this year, according to Airbnb, are:
Columbus, Ohio
Raleigh, North Carolina
Tampa, Florida
North Kingstown, Rhode Island
Jacksonville, Florida
Cambridge, Massachusetts
San Francisco, California
Reno, Nevada
Saint Petersburg, Florida
North Charleston, South Carolina
Other nations observe May Day.
Consider May Day, which is observed on May 1 (a suitable date, we know), as the global equivalent of Labor Day.
The festival often referred to as Workers' Day and International Workers' Day, has American roots even though it is largely observed in other nations. In honor of the Haymarket Affair, a violent conflict between police and labor demonstrators that occurred on May 4, 1886, in Chicago, Illinois, the International Socialist Conference designated May Day as a labor holiday in 1889.
Although many nations throughout the world celebrate May Day, the United States does not. For instance, during "La Festa Dei Lavori," many Italians get a day off from work to spend with their friends and relatives to refuel.
It is largely accepted that union officials participated in what is regarded as the inaugural Labor Day procession on September 5, 1882. After being forced to work more than 12 hours a day in settings that were making them sick, nearly 20,000 unhappy New York City employees from a range of businesses, including textile manufacturers and railroad workers (including children), had enough of their harmful working circumstances.
Activities following the procession remain the same.
The employees, who took an unpaid vacation to attend the celebration, marched less than five miles from City Hall in New York City to 42nd Street before joining their families for varied events including picnics and fireworks.
Before us, Canada observed "Labor Day."
The first "Labor Day," as it is known to our northern neighbors, was observed in Canada in 1894, also on the first Monday in September.
Although it didn't become recognized as a holiday until 1894, several demonstrations had place decades before. The Toronto Typographical Union went on strike on March 25, 1872, in support of a reduced workday, according to CBC News. Although several demonstrators were imprisoned, Parliament approved unions later that year.
There is much debate over who started Labor Day.
Although the origin of Labor Day in the United States is disputed, two persons with remarkably similar last names are said to have been responsible. Some records indicate that Matthew Maguire, a secretary for the Central Labor Union, was the one who initially came up with the idea, while others claim that Peter J. McGuire, co-founder of the American Federation of Labor, did.
Labor Day was originally observed in Oregon.
Labor Day was embraced state by state before it became a federally recognized holiday. A full seven years before it was enacted by Congress, Oregon was the first state to declare it a statewide holiday.
It became a federal holiday under President Grover Cleveland.
President Grover Cleveland proclaimed the first Monday in September to always be Labor Day on June 28, 1894, by signing the holiday into law. The day celebrates the American workforce and the maintenance of rules that improve the health and safety of working conditions.
The "no white after Labor Day" rule was broken by Coco Chanel.
This unwritten norm was developed by the upper class in the late 19th century. According to Valerie Steele, director of the Museum at the Fashion Institute of Technology, "it [was] insiders attempting to keep other people out and outsiders trying to get in by demonstrating they knew the rules."
But nowadays, people are starting to flout conventional wisdom. Fashion designer Coco Chanel wore white all year round in the 1920s, and many stylish people have since followed suit. What is the lesson of the tale? In October, don those white pants.
Today is still Labor Day in New York City.
Currently, just to the north of the site of the original 1882 march, the New York City Central Labor Council still organizes a Labor Day procession.
There is a reason why Labor Day is marked on a Monday.
Labor Day was celebrated for the first time on a Tuesday in 1882, but once it was recognized by the states, it was moved to a Monday.
Today, Labor Day is observed on a Monday so that workers may take advantage of a three-day weekend. The Uniform Monday Holiday Act of 1968, which guaranteed that federal employees could enjoy three-day holiday weekends, assured that other federal holidays, such as Martin Luther King, Jr. Day and Memorial Day, were honored on Mondays as well.